Erik Slater: .@Chris Haynes on which teams would be on Damian Lillard's trade list: "I'll leave it at the Nets and Miami." Haynes said earlier in this segment that he's in frequent contact with Lillard (Via @dpshow)
Source: Twitter @erikslater_
What's the buzz on Twitter?

Ryan Ward @RyanWardLA
New Damian Lillard next-team odds, IF he doesn't return to the Blazers, have also changed, with the Heat on top and the Lakers not as high as you'd think (Spurs ahead of LA 👀), via @betonline_ag pic.twitter.com/NYfILkN55q – 6:24 PM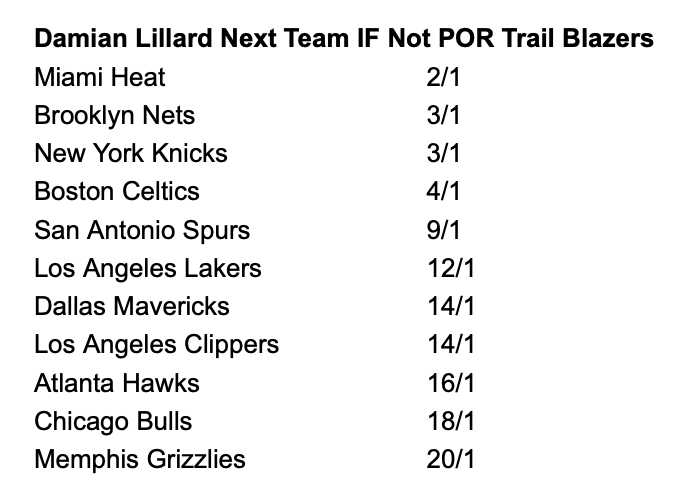 Gerald Bourguet @GeraldBourguet
Chris Paul options! Rumors about Dame, DA, James Harden for Trade Machine Thursday! @PHNX_Suns is going live, get in here:
youtube.com/watch?v=GQ38Mh… pic.twitter.com/DAKx9prOxu – 5:58 PM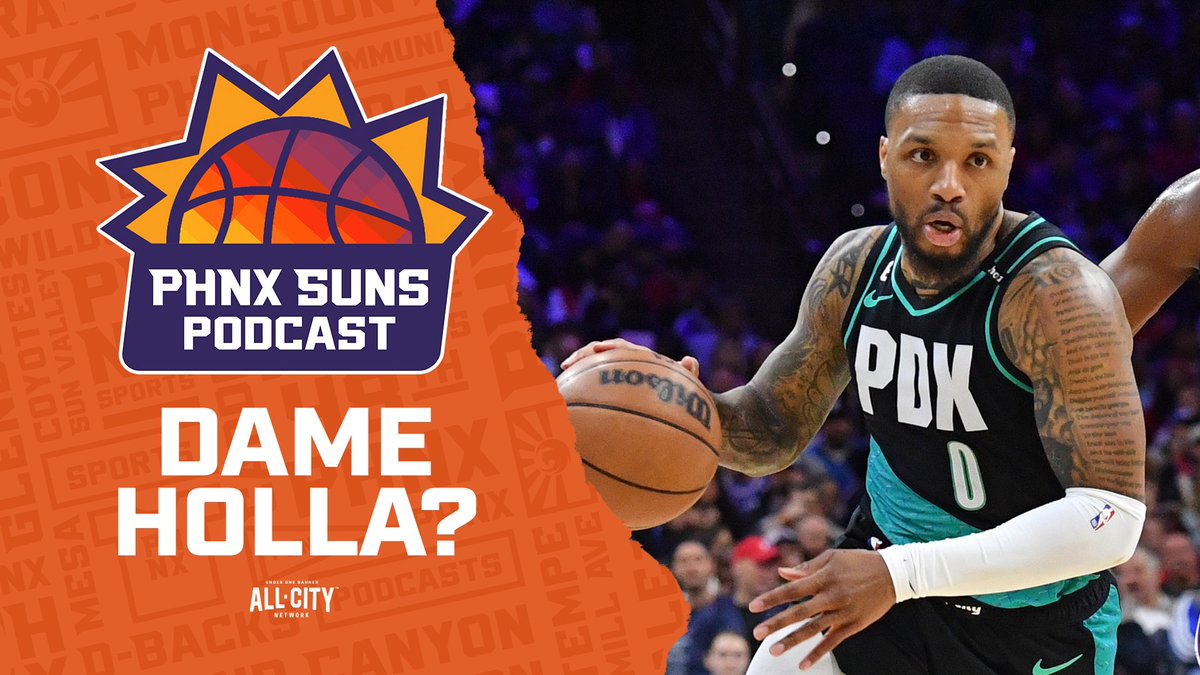 Erik Slater @erikslater_
New Bleav in Nets 🎤
I dove into Damian Lillard calling Brooklyn an "obvious" trade destination:
🏀 What does the comment mean?
🏀 Can Brooklyn outbid Miami?
🏀 Should the Nets pull the trigger?
Apple Podcasts: podcasts.apple.com/us/podcast/ble…
YouTube: m.youtube.com/watch?v=tRYhlM… – 4:50 PM
Aaron J. Fentress @AaronJFentress
The Scoot Henderson/Damian Lillard dilemma hangs over the Portland Trail Blazers: Sports by Northwest podcast with @billoram
A differing of opinions here on what the Blazers should do with the No. 3 pick.
oregonlive.com/blazers/2023/0… – 1:20 PM
Tas Melas @TasMelas
📣 NEW POD 📣
• #NBAFinals Game 3 takeaways
• Chris Paul's future with Suns?
• Dame, a Swifty curse, best chicken sammies + more!
YouTube: bit.ly/3J0AvuE
Apple: apple.co/3CUsJOD
Spotify: spoti.fi/2xpWzKb
Athletic: bit.ly/328C8PN pic.twitter.com/amGxAFRan3 – 11:41 AM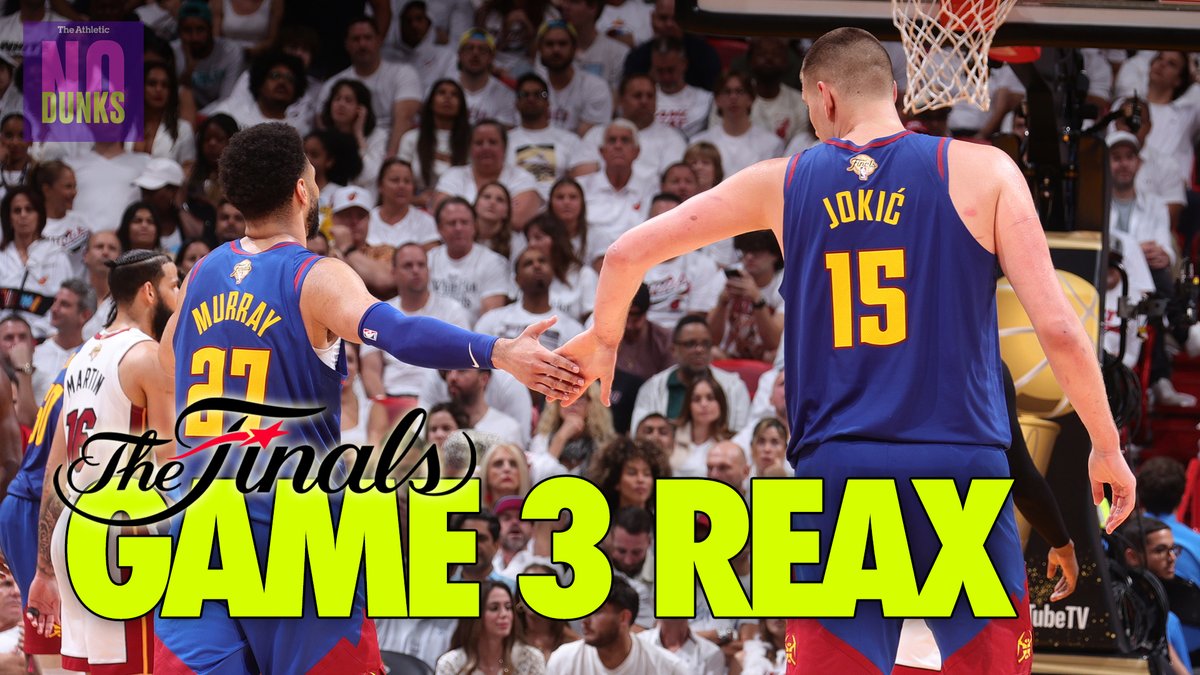 Micah Adams @MAdamsStatGuy
Jamal Murray has never made an All-Star team (which should change next year).
How many guards would you take ahead of him if you were trying to win a playoff series?
Steph. Luka. Dame. Booker.
I think those are only 4 locks.
Then he's with Morant, SGA, Mitchell, Brunson, Fox – 8:31 AM

Barry Jackson @flasportsbuzz
From earlier, before we all turn our attention to the game: Portland's Lillard lists Heat as appealing choice if he asks for a trade: miamiherald.com/sports/spt-col… – 7:36 PM

Sean Highkin @highkin
As promised, @BrianJNBA joins me on the podcast to talk Blazers' draft options at 23 and 43 as well as Dame-Scoot pairing rosegardenreport.com/p/podcast-brea…
Audacy: go.audacy.com/rhgLmxS2Cvb
Apple: podcasts.apple.com/us/podcast/the…
Spotify: open.spotify.com/show/4Nji1FSP9…
YouTube: youtu.be/Vt_Z3t7-0HE – 5:20 PM

Jorge Sierra @hoopshype
Damian Lillard's future with the Trail Blazers remains a hot topic. If a trade is on the horizon, here's what some top destinations could offer:
hoopshype.com/lists/damian-l… – 4:32 PM

Sean Highkin @highkin
None of the national conversation about "wanting to get Dame out of Portland" is about actually "wanting better for him" or whatever. They just want him in New York because it's a big market. Saying it's because "he deserves to get a ring" is disingenuous. – 3:45 PM

Erik Slater @erikslater_
Damian Lillard further fanned the flames of a potential trade to Brooklyn, calling the Nets an "obvious" destination.
What does the comment mean? Does Brooklyn have the assets to outbid Miami? Is a Dame trade worth it?
I answered it all: clutchpoints.com/damian-lillard… – 2:51 PM

CBS NBA @CBSSportsNBA
Blazers' Damian Lillard lists Heat, Nets as top destinations in hypothetical trade
cbssports.com/nba/news/blaze… – 2:42 PM

Brian Lewis @NYPost_Lewis
Damian Lillard fans flames of trade rumors with 'obvious' #Nets tease #nba #Trailblazers nypost.com/2023/06/07/dam… via @nypostsports – 2:11 PM

Sean Highkin @highkin
Recorded a draft pod with @BrianJNBA. We got deep into guys he likes at 23/43 as well as whether Scoot and Dame can play together. Up later today.
Audacy: go.audacy.com/rhgLmxS2Cvb
Apple: podcasts.apple.com/us/podcast/the…
Spotify: open.spotify.com/show/4Nji1FSP9…
YouTube: youtube.com/@rosegardenrep… – 2:05 PM
Ball Don't Lie @Balldontlie
"Miami obviously … Bam is my dawg."
Damian Lillard on his preferred teams to hypothetically be traded to out of the Heat, Nets, Celtics and Knicks.
(via @shobasketball)
pic.twitter.com/CKs1RetPka – 1:29 PM

Kurt Helin @basketballtalk
Lillard said he expects to be in Portland next season, so everyone starts trade speculation. Again.
nba.nbcsports.com/2023/06/07/lil… – 12:56 PM

Brian Robb @BrianTRobb
Damian Lillard hasn't asked for a trade out of Portland just yet but he put a couple of potential destinations ahead of Boston for such a scenario masslive.com/celtics/2023/0… – 11:14 AM

Surya Fernandez @SuryaHeatNBA
South Florida teams simultaneously trying to win the NBA Finals, the Stanley Cup, and acquire Lionel Messi. Oh and maybe trade for Damian Lillard. Dolphins and Marlins, let's step it up okay? – 11:06 AM

Barry Jackson @flasportsbuzz
NEW: In an interview with ESPN's Brian Custer, Portland All Star Damian Lillard lists Heat as "obviously" a top choice if he asks for a trade. He hasn't yet, as Blazers continue to mull future and what to do with No. 3 pick: miamiherald.com/sports/spt-col… – 10:23 AM

Erik Slater @erikslater_
Damian Lillard's response when asked which of the Heat, Knicks, Celtics, or Nets he wouldn't mind being traded to:
Miami and Brooklyn.
"Miami is the obvious one. Bam is my dog. Brooklyn is another obvious one because Mikal Bridges is my dog too. Both have capable rosters." pic.twitter.com/UZEy6cvqIp – 9:58 AM

Tom Ziller @teamziller
I wrote about overthinking the Scoot Henderson sweepstakes, including a suggestion that (if he's there at 3) the Blazers should just draft him AND keep Dame for now. ziller.substack.com/p/why-not-scoot pic.twitter.com/ONPrGx2Ear – 8:58 AM
Kelly Iko @KellyIko
Thinking out loud here but the closer the draft gets, why would Portland trade No. 3? The odds of you getting a return that really helps Dame and puts Portland in "getting out of the 1st round" territory are slim. Take the best player available, move Dame to a contender – 8:31 PM
Court Side Heat: Chris Haynes on Damian Lillard joining the Celtics: "He's not doing Boston. He's not. I don't see that." #NBA #RipCity #BleedGreen #NBATwitter -via Twitter / June 8, 2023
Amen Thompson recently worked out for the Blazers, who hold the No. 3 pick. Among those on hand to watch was Damian Lillard. "You definitely feel like you have to impress (Lillard)," Thompson said following the workout. "He's basically a part of the front office." -via HoopsHype / June 8, 2023
NBA Central: Damian Lillard says he's 'definitely' not joining Miami if they win the title "Miami win a championship, that definitely ain't happening." (Via @Showtime ) pic.twitter.com/9xV4L5jvHl -via Twitter @TheNBACentral / June 7, 2023

#Chris #Haynes #potential #Damian #Lillard039s #trade #list #I039ll #leave #Nets #Heat